Finished installing the Chevy drop shackles. I got about an inch of lift out of them, I have one higher hole on the shackles I could use, but it won't give me much more lift.
This was the set I picked up, I am pleased with the quality for the price.
https://www.amazon.com/gp/product/B0106NWAJY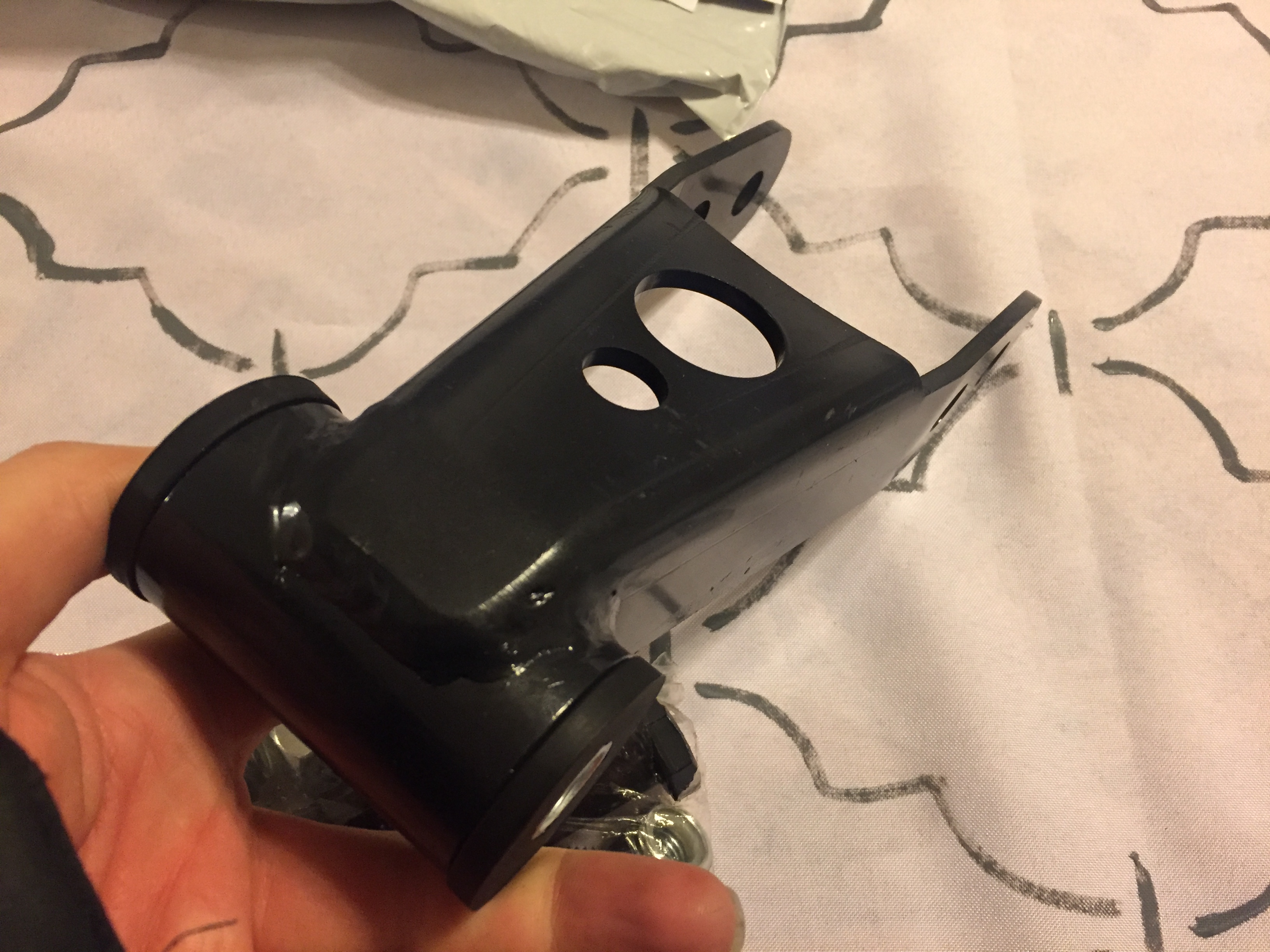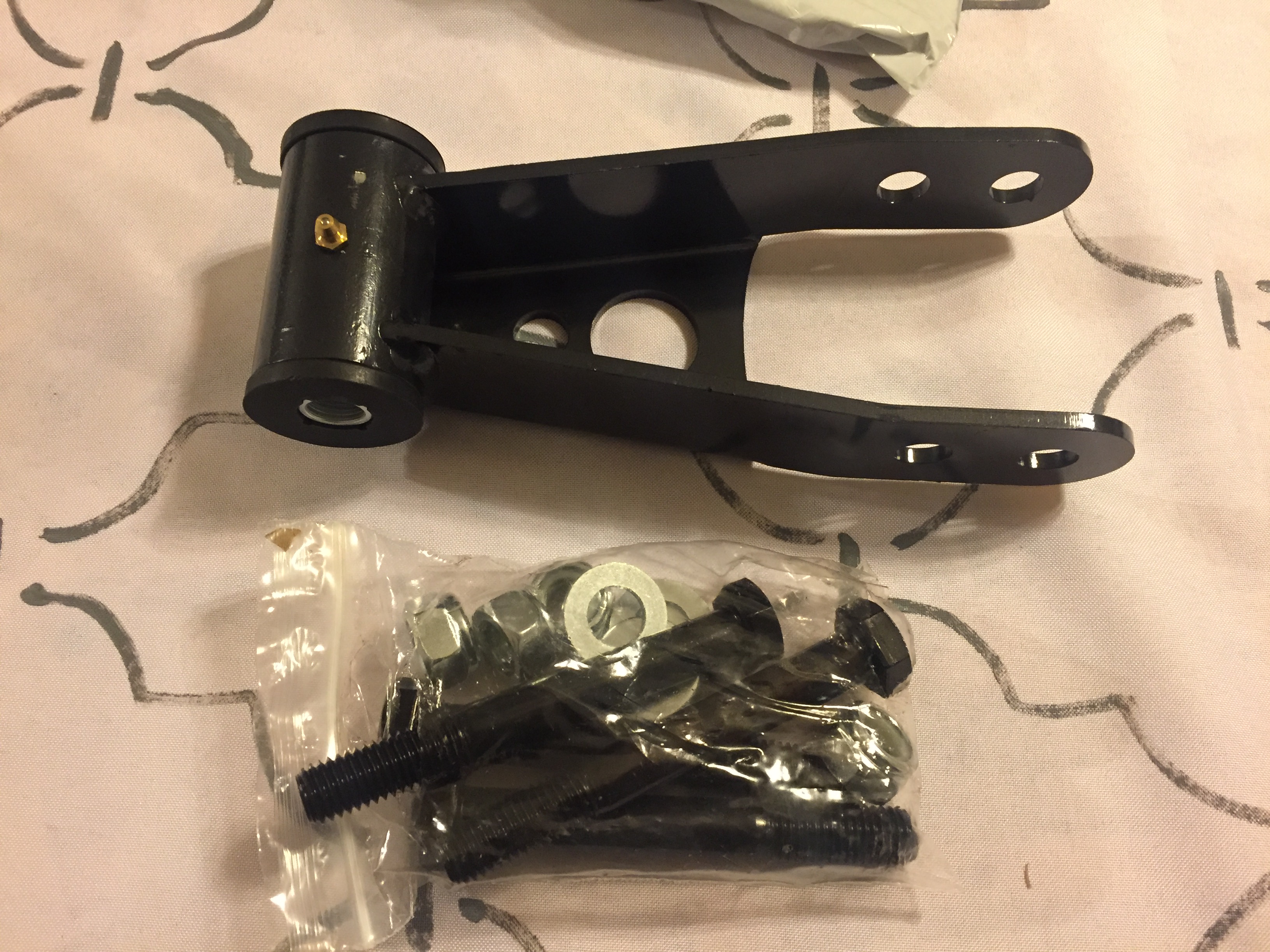 MJ shackle top(which is longer than an XJ shackle)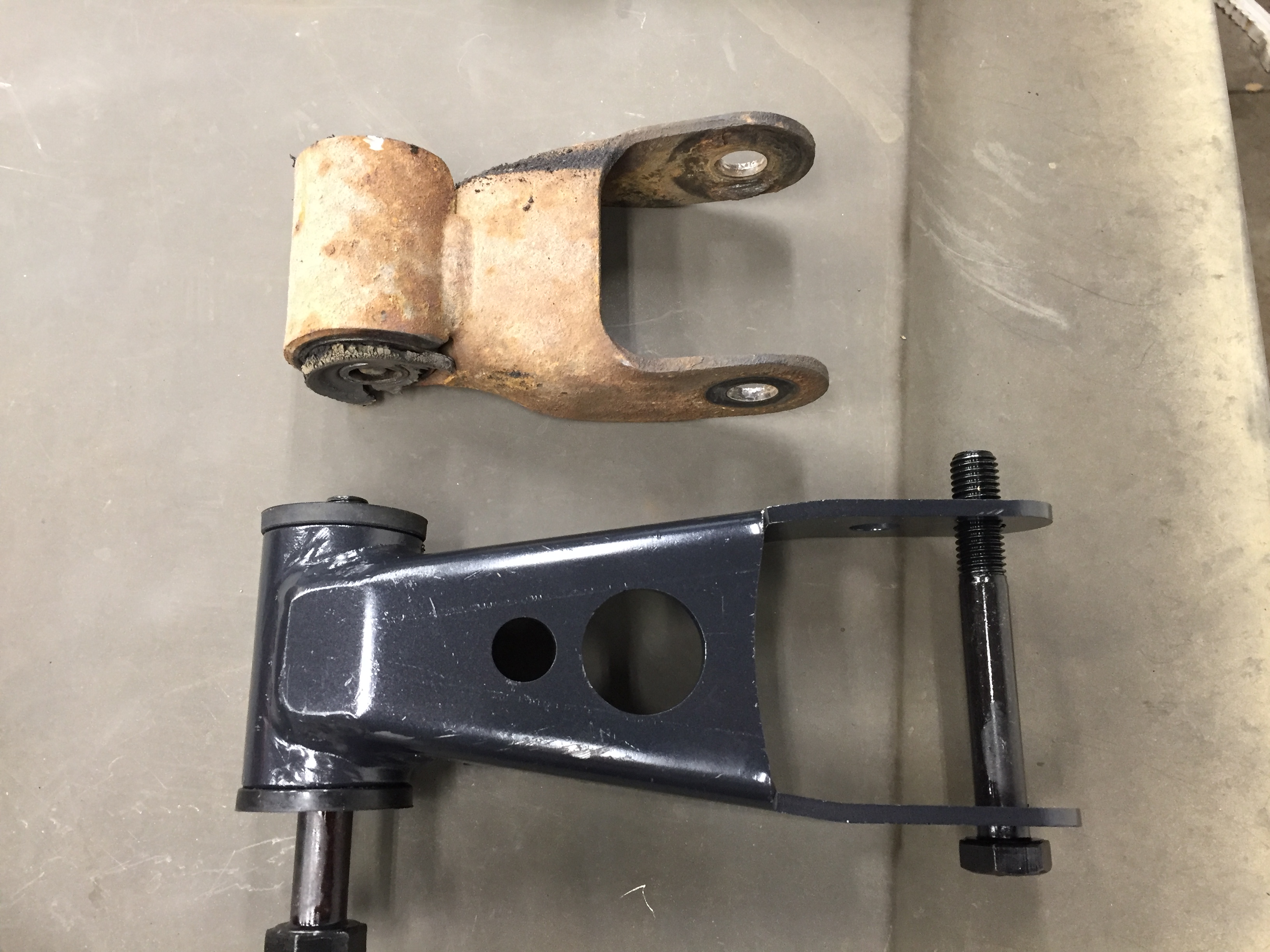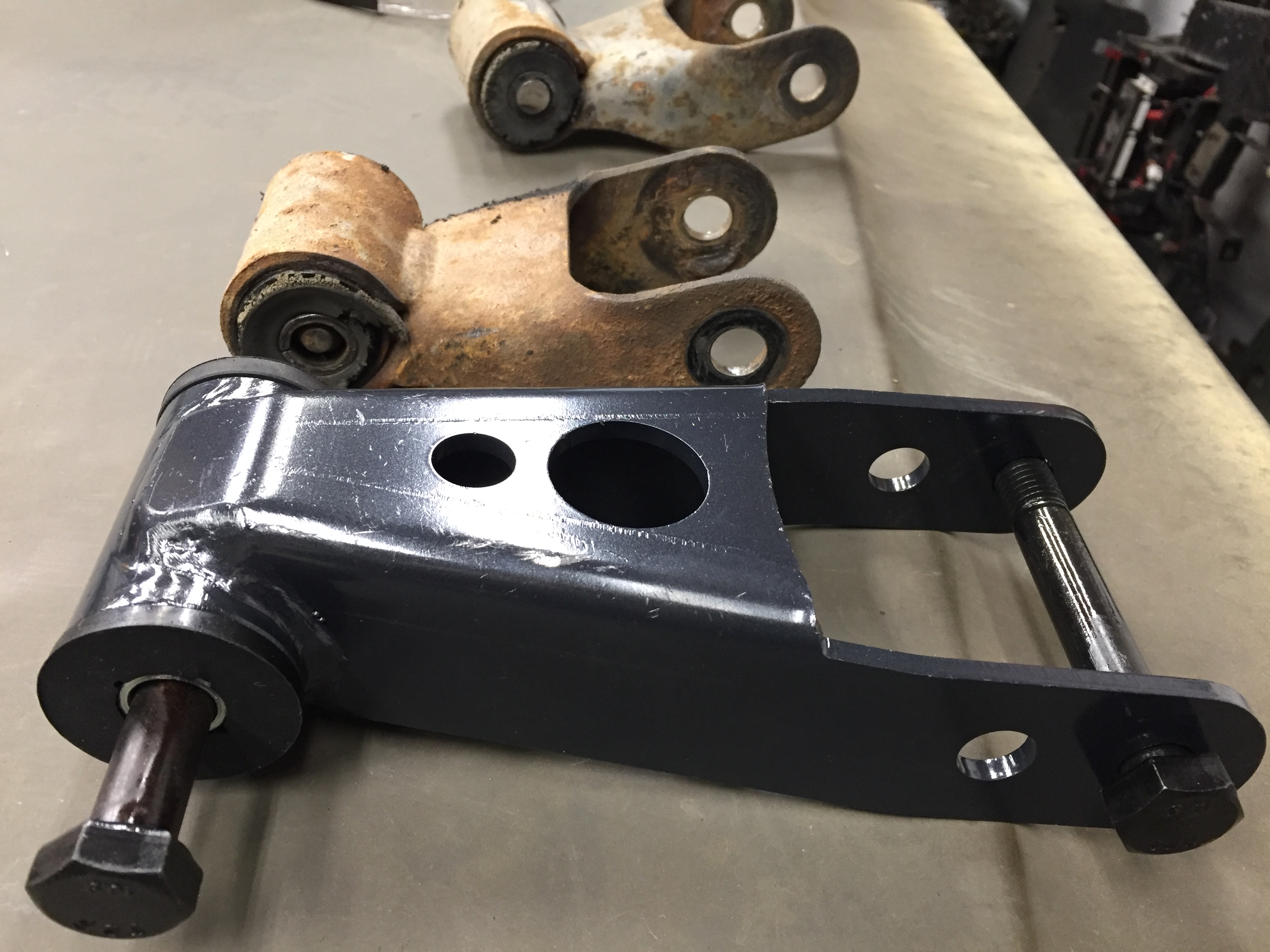 The width is a little different. I used giant cresent wrench to bend open the frame side shackle box, put the shackle in, and then bolted it tight. If I were a more patient man I would have pulled the bushing out, shaved down the width of the metal sleeve, and then bushing to make it the correct size.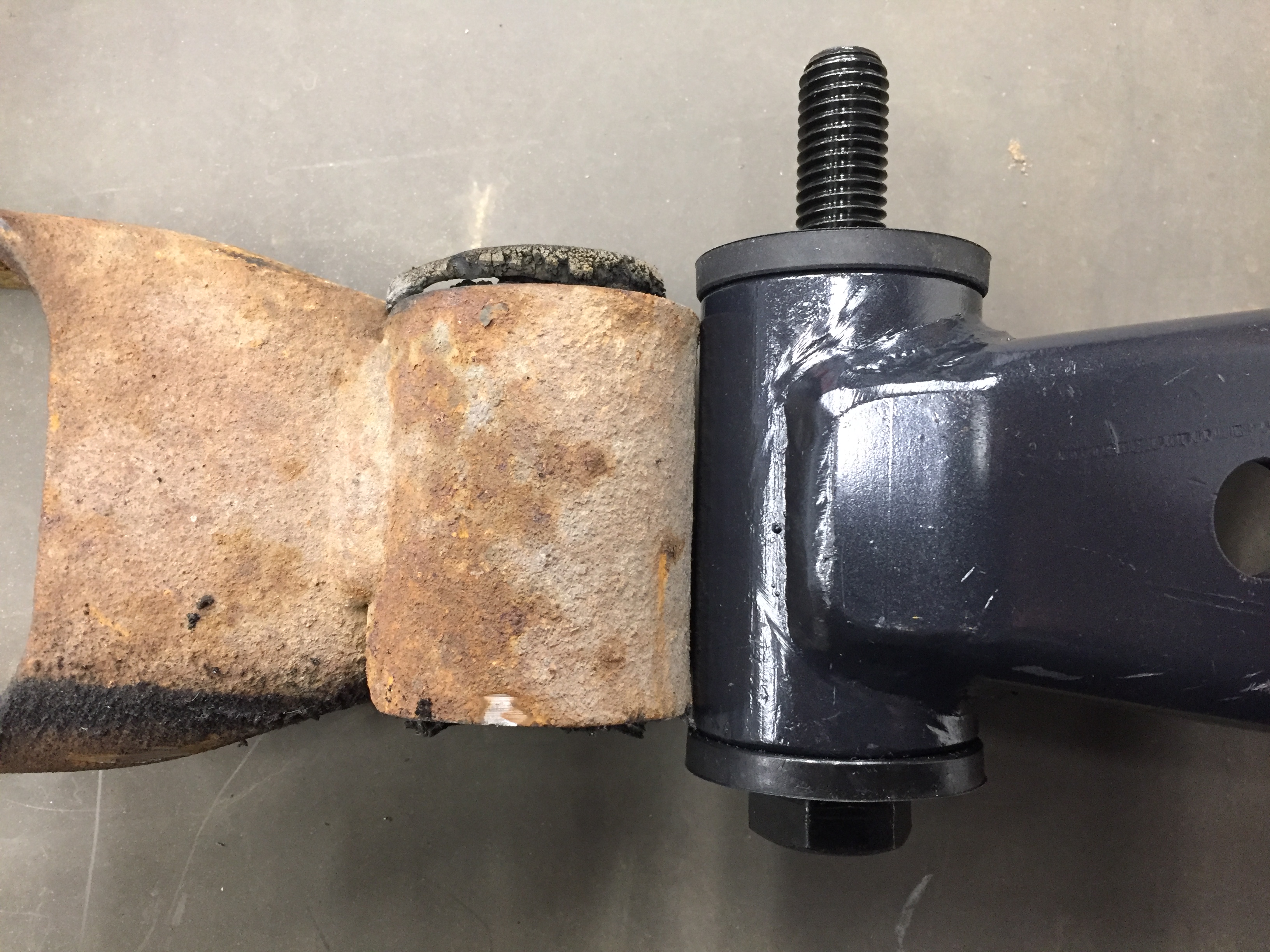 Likewise the other end is a little large, I picked up a couple of fender washers to take up space and then bolted it tight, again the nut and bolt pulled it closed some.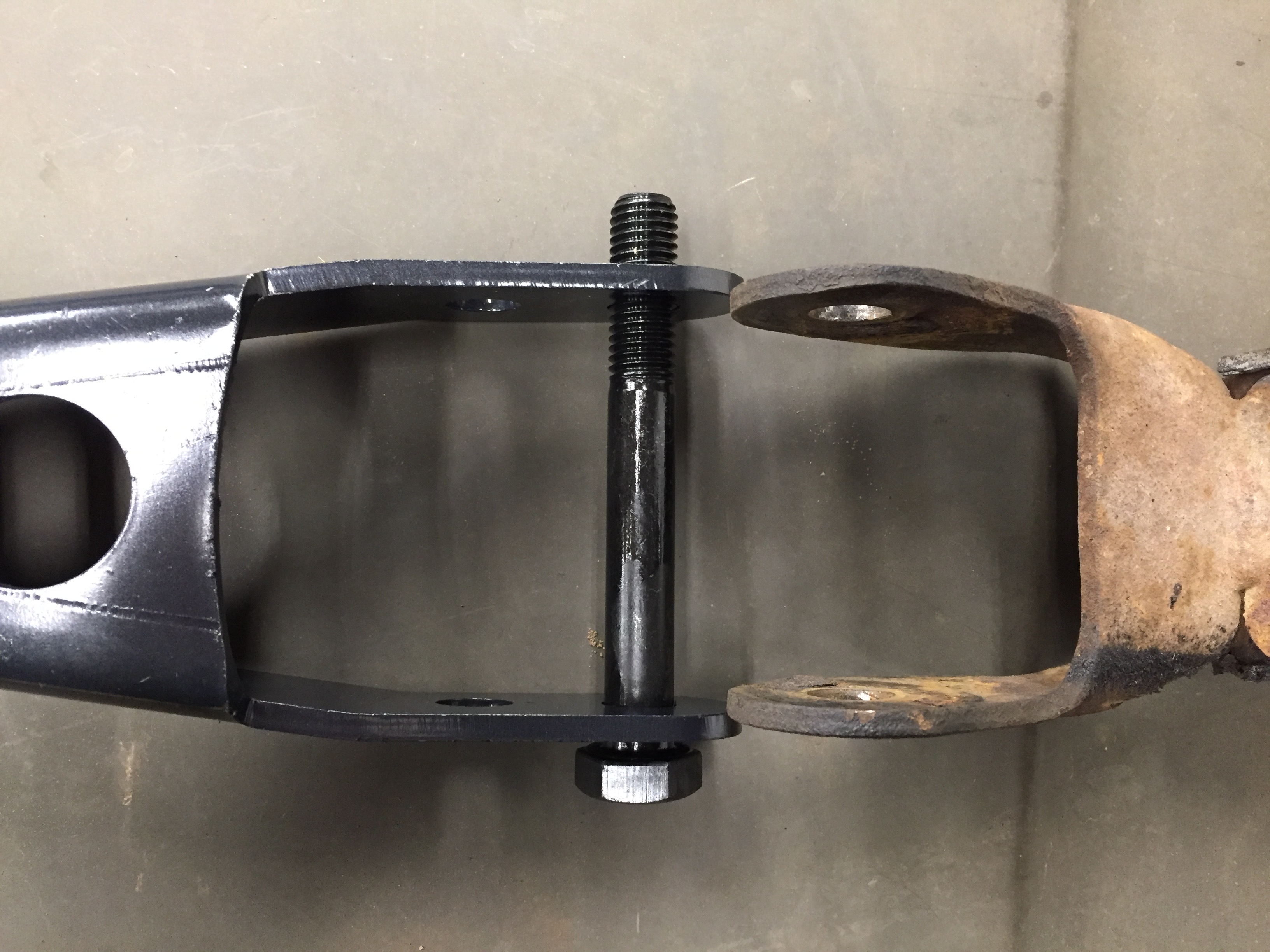 Installed in lower position: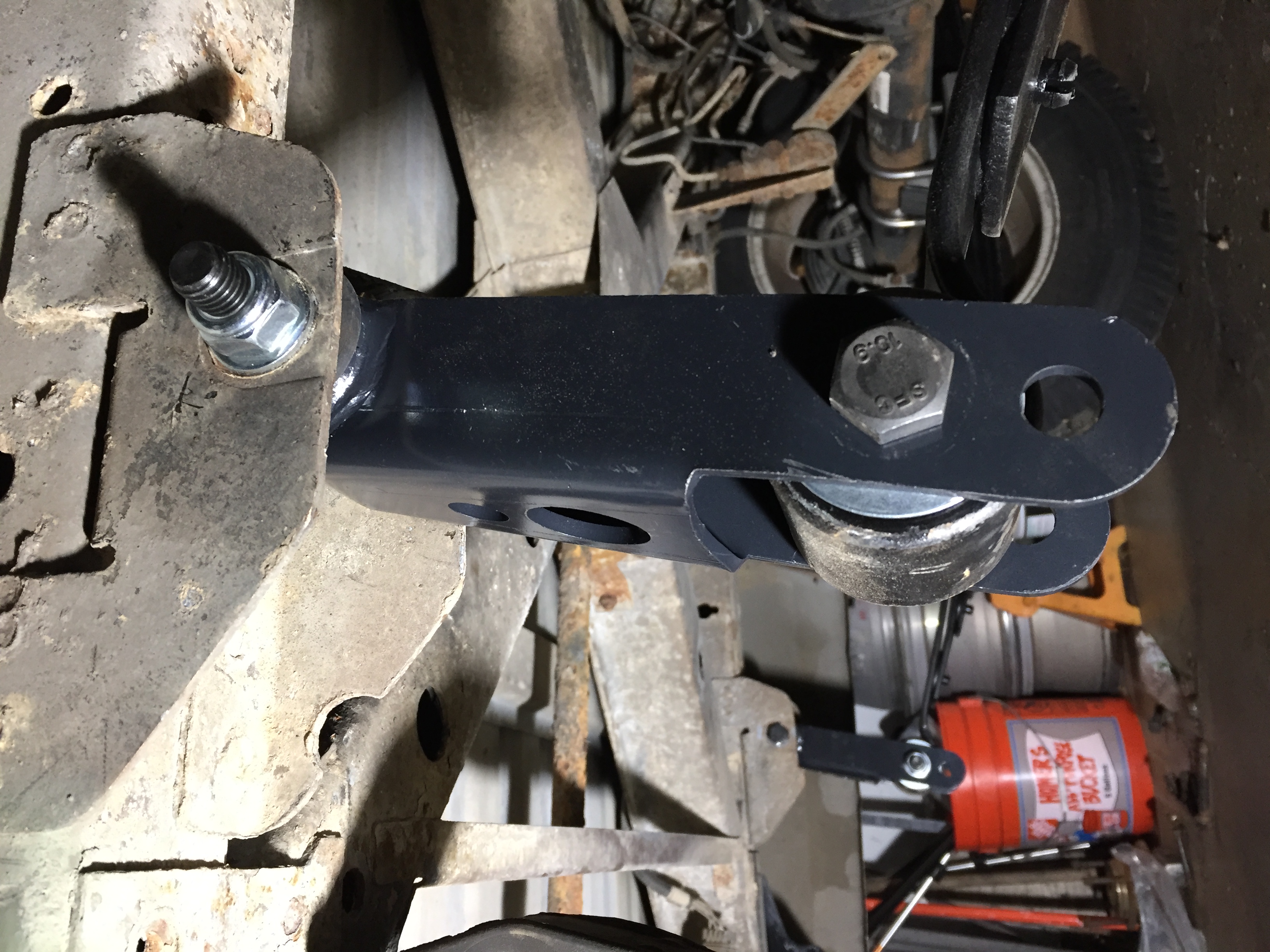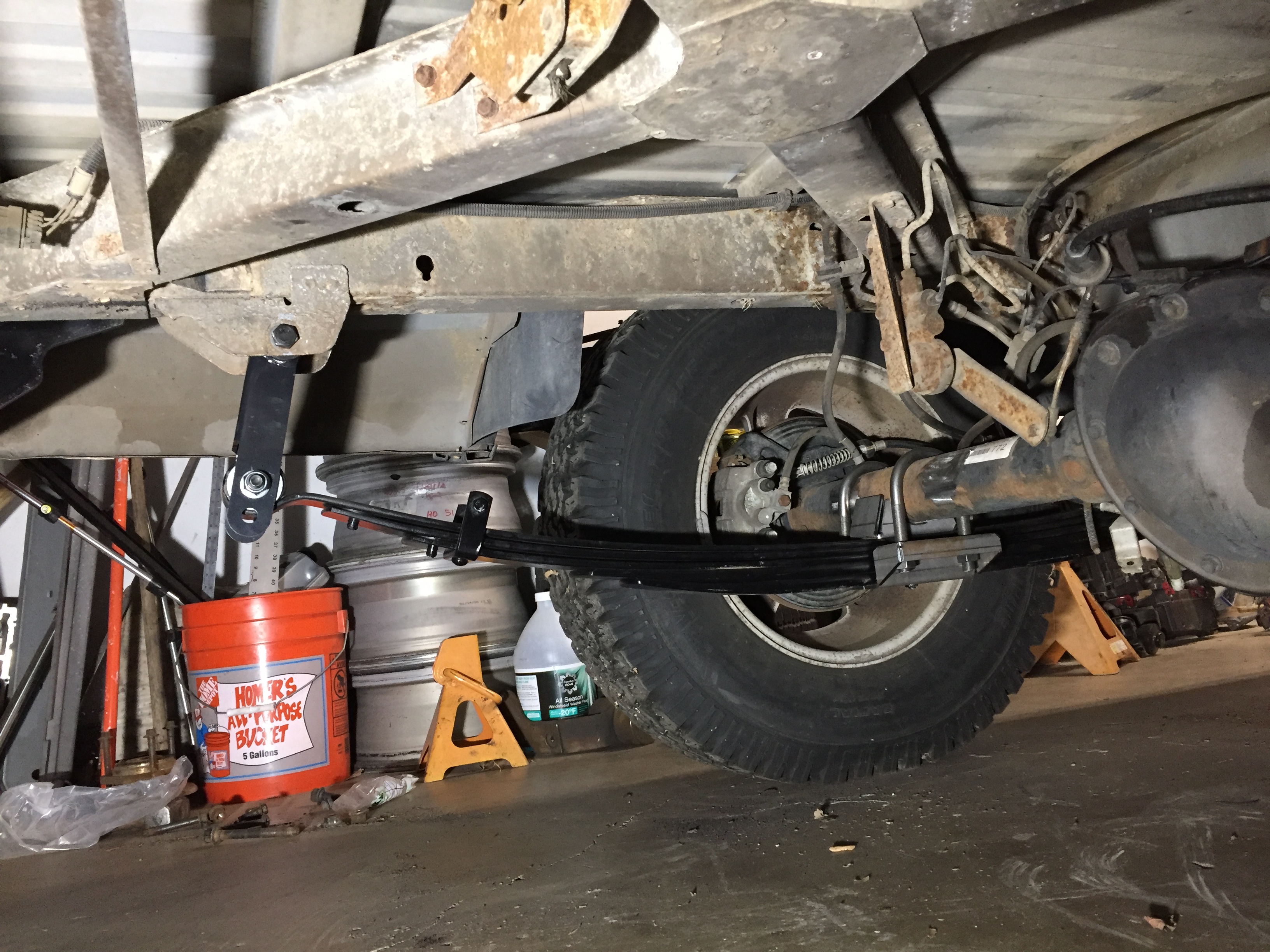 How it sits now:
About 20" between flare bottom and wheel center. Height is OK. Might end up moving the shackle up once springs settle some.