---
Well I had been wondering about what to do for a radiator, and the 4cyl 2.5 radiator seems like it was perfect match....unfortunatly no one seems to make a good replacement radiator for it, only single core, plastic aluminum setups. There are some all aluminum radiators on ebay, but they are single core.

Well this was all moot, I was just going to wait untill I came to that bridge to burn it. The thinking was that I would wait untill I knew for certain what I needed to use for a radiator to order one....I have a good 2 core OEM radiator here from a 2001 6 cyl, that I could use, and I have the crappy old radiator from my MJ I could use for mockup. The problem was, the more I looked at it and the more I measured the more certain I became that I would need to use it. Which left me with the problem that if I did need to use it, there would not be a good replacement option.

Now anyone can spend the time to custom mount a custom radiator, or an off the shelf radiator for something like a YJ/TJ, but since I am faced with enough fabrication already here I am hoping for something that will bolt in.

Now that being said I came across something at the junkyard that is either a windfall, or a white elephant, here we have a nearly new, single core(but thicker than a double core) OEM style radiator, $50 is a little pricey in my mind, but if it works out will be a good solution. If it doesn't well crap, I just wasted $50.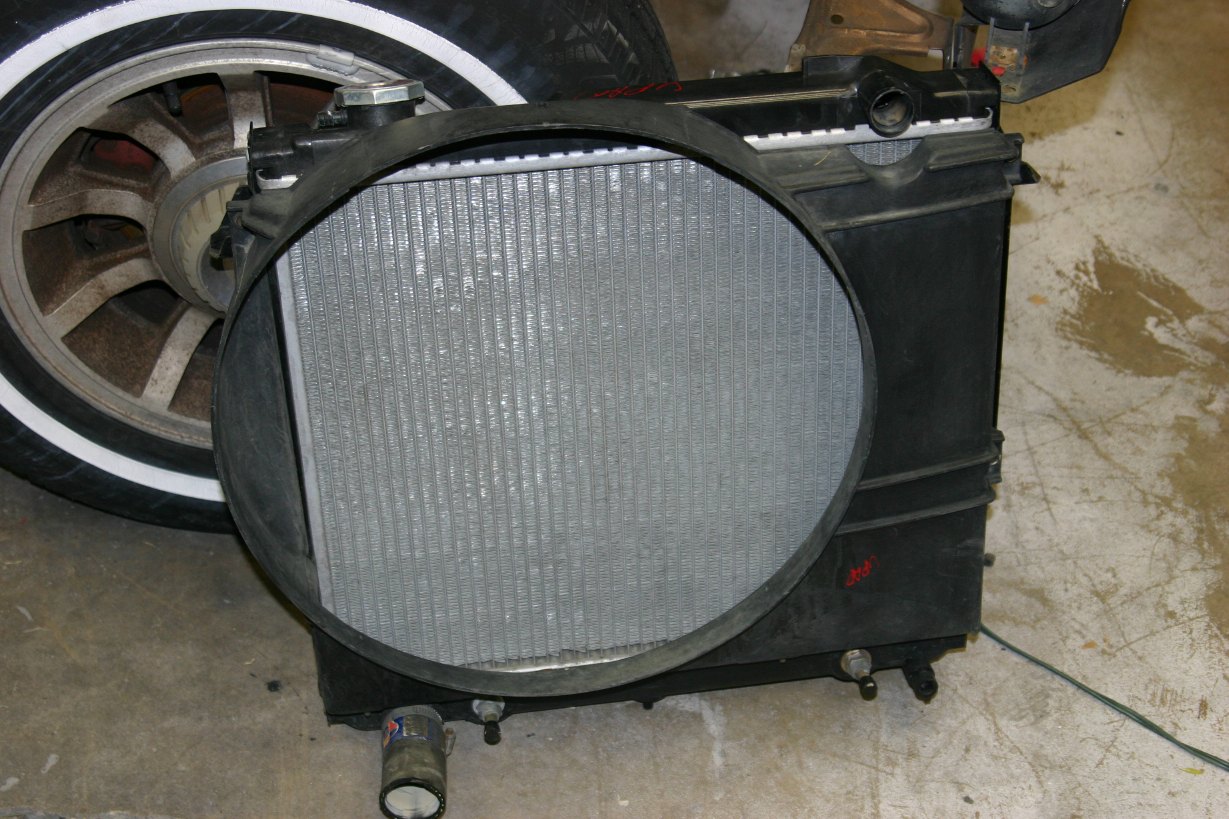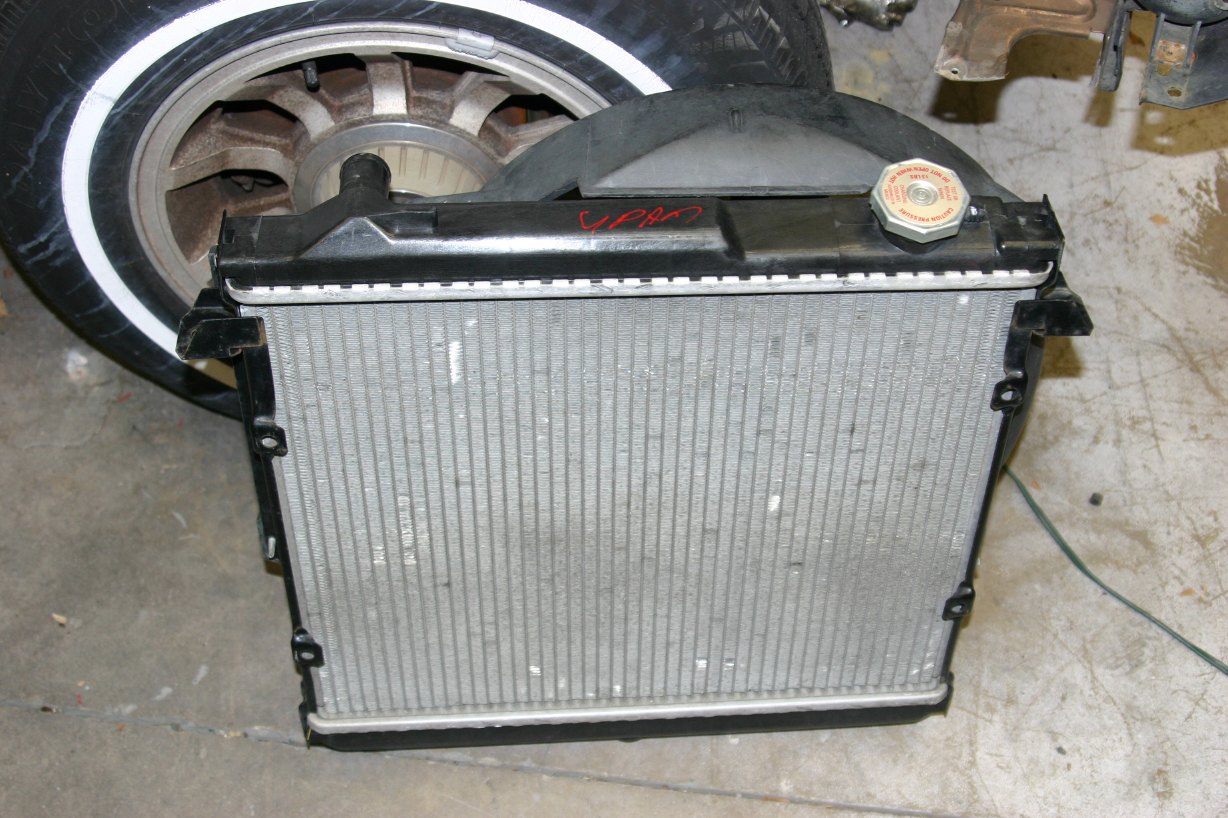 Got the windshield removed and safely stored in the basement: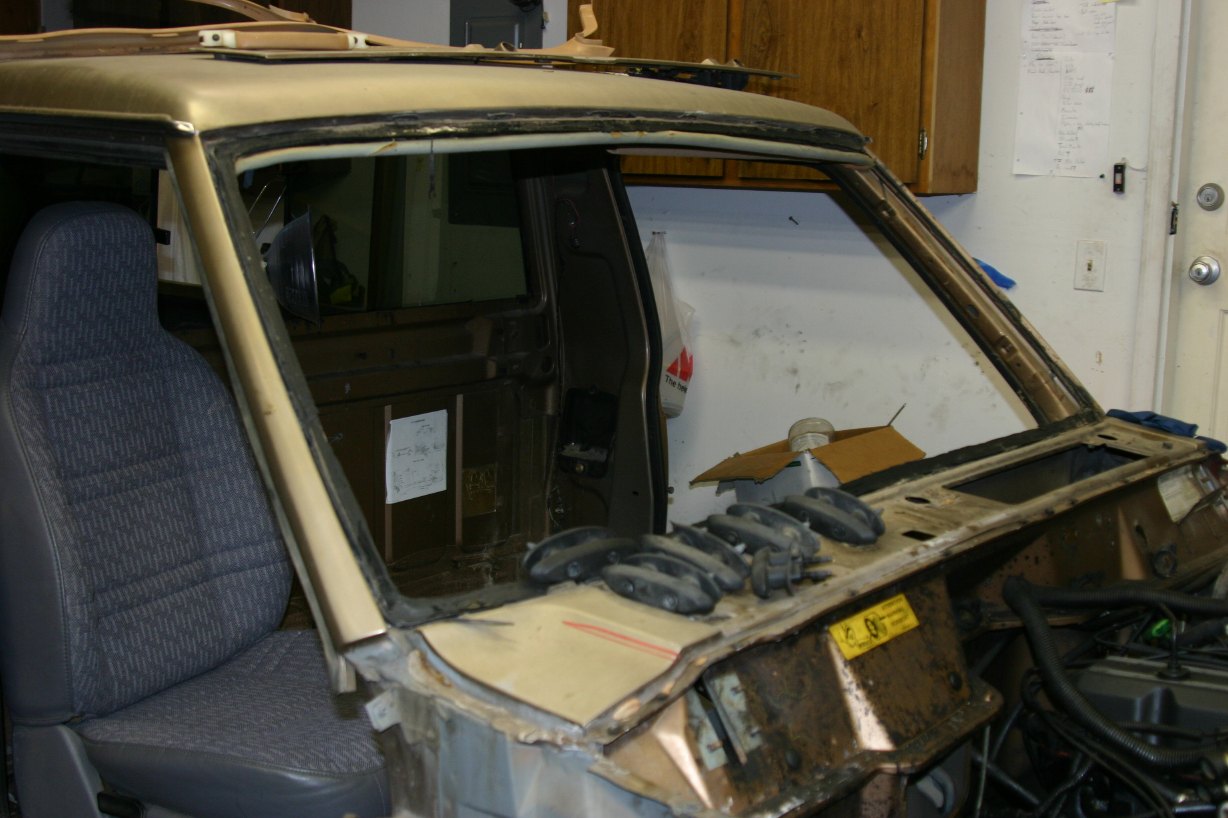 Got some tie downs off of a ford exploder sport track(and a 8.8 with 4.10s and LSD- all ready sold :rock on: )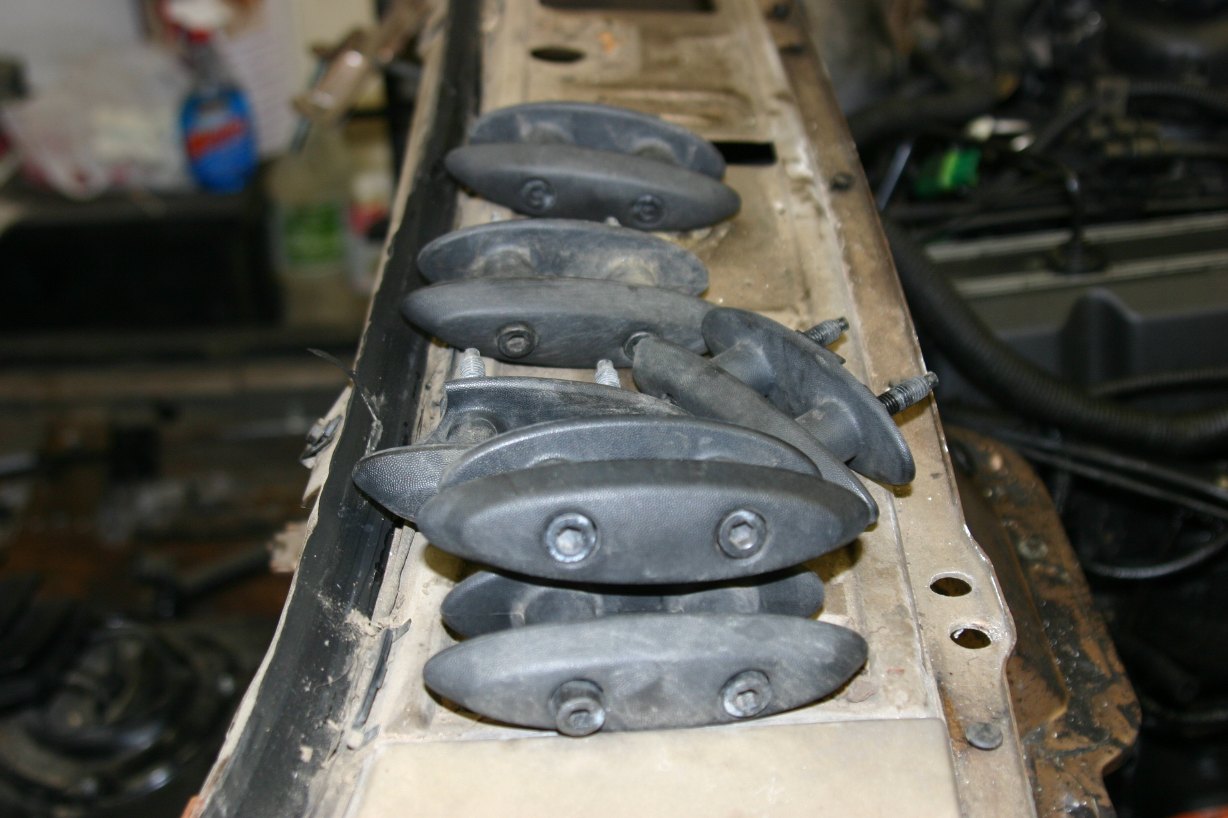 And of course further probing reveals more rust, what ticked me off about this bit was all the rust was below the seam sealer........ya, the metal rusted out below the seam sealer......grrr, oh well, I got a junk hood that I will raid for patch metal. Fun part is going to be welded in the patch panel with an Arc welder......I got some 1/32" sticks that seem to work OK on sheet metal.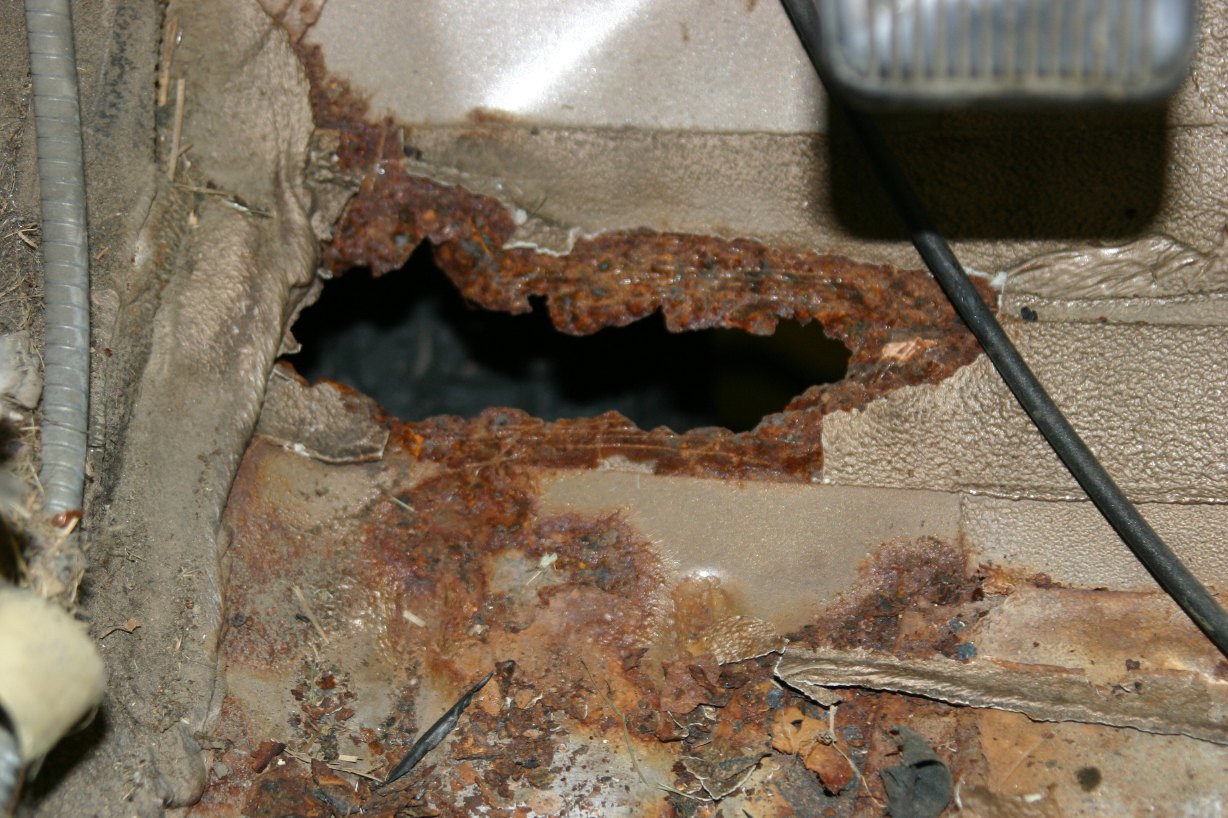 I need to spend a hour or so cleaning up before I move on with work, garage is cluttered with a bunch of parts strewn around.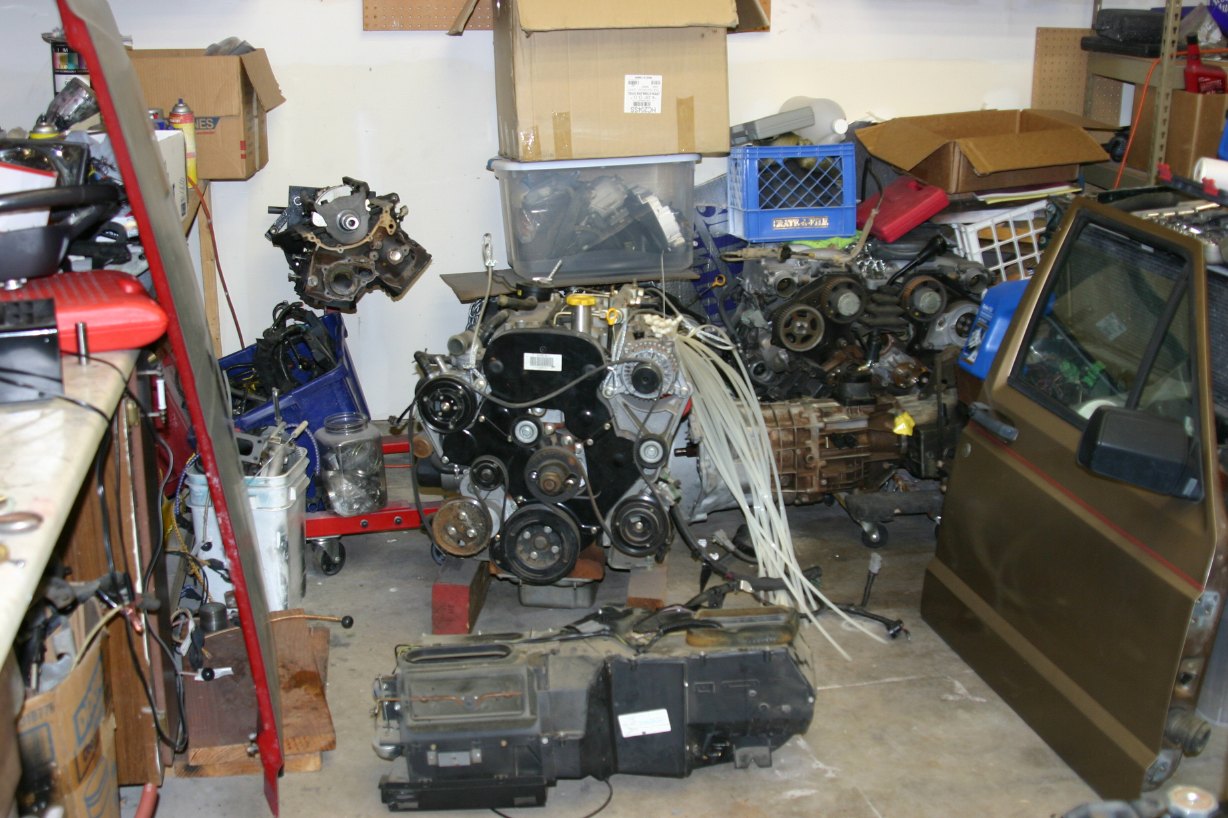 I got these dollys at harbor freight, they actually work really well for rolling the Jeep back and forth in the garage, I would highly recommend them to anyone who thinks they might be useful.