Drove out Wednesday August 8th, slept in the Teton National Forest about an hour outside of Teton National Park, Thursday we drove into the park and camped in Lewis lake Campground and used that as a launching point for the rest of the trip. Started back on Tuesday August 14 and slept in Medicine Bow National Forest before driving home over the Snowy Range.
Full gallery of photos online here(near 2300 total):
http://colorado4wheel.com/images/yellow ... mmer_2012/
Couple of youtube videos online, first one of just a bunch of general thermal stuff, and a second of old faithful.
http://www.youtube.com/watch?v=BsIWYk_EoNE
http://www.youtube.com/watch?v=Iy7-pxgL-RM
It is a really cool place, when I was out in that shallow lake going for a walk I found part of a boat propeller embedded in the ground.
Lake Yellowstone is huge and would be a great place to take out a houseboat for awhile. The water is super clear and there is great fishing.
Fly fishing along the Yellowstone river is very popular.
There are several old roads that have been turned into loops, one of which now has a popular swimming destination off of it.
Old faithful is still kicking, just slower now.
There are many hiking trails and such to check out, we completely skipped those.
I think our third day out we were heading up to Mammoth hot springs, we passed a guy hitch hiking with his backpack from a trailhead with a sign "9 mile trailhead." I had no idea where that was but I turned around and went back. I've hitch hiked in a national park before, despite having your backpack out and it being very clear you are a backpacker people still don't want to stop and pick you up. Turns out the guy had been waiting for an hour and a half before I stopped. This is a place that is at the busiest time of the year, with probably 1-2 dozen vehicles passing every minute, and I was the first to stop.
Turns out he was going a pretty good ways, 80 mile hike in 8 days, hiking all around the east side of Yellowstone lake. Dropping him off was 16 miles roundtrip out of our way(after 30 miles or so on the same way) but I did it.
Guy was named Doug, he was 58 doing an 80 mile hike. Turned out to be a real interesting nice guy. Gave me $20 for gas, chatted a good deal on the way over. Turned out to be from the same city as my girlfriend went to school, so they had plenty to talk about. I asked him what he was doing to bear prevention, he told me he was carrying a .44 Magnum revolver. He got it because he went fishing/hunting in Alaska, turns out we had been to a bunch of the same places in Alaska. Overall it was a great experience and it really made his day to get a ride.
Some selected favorites: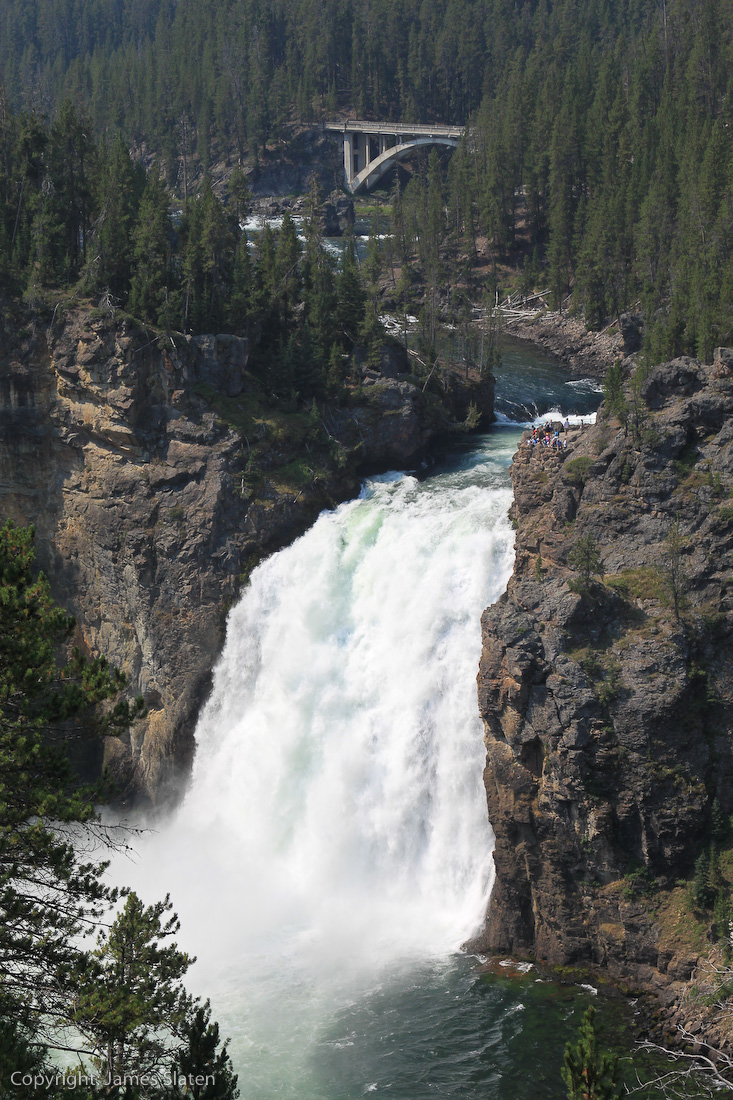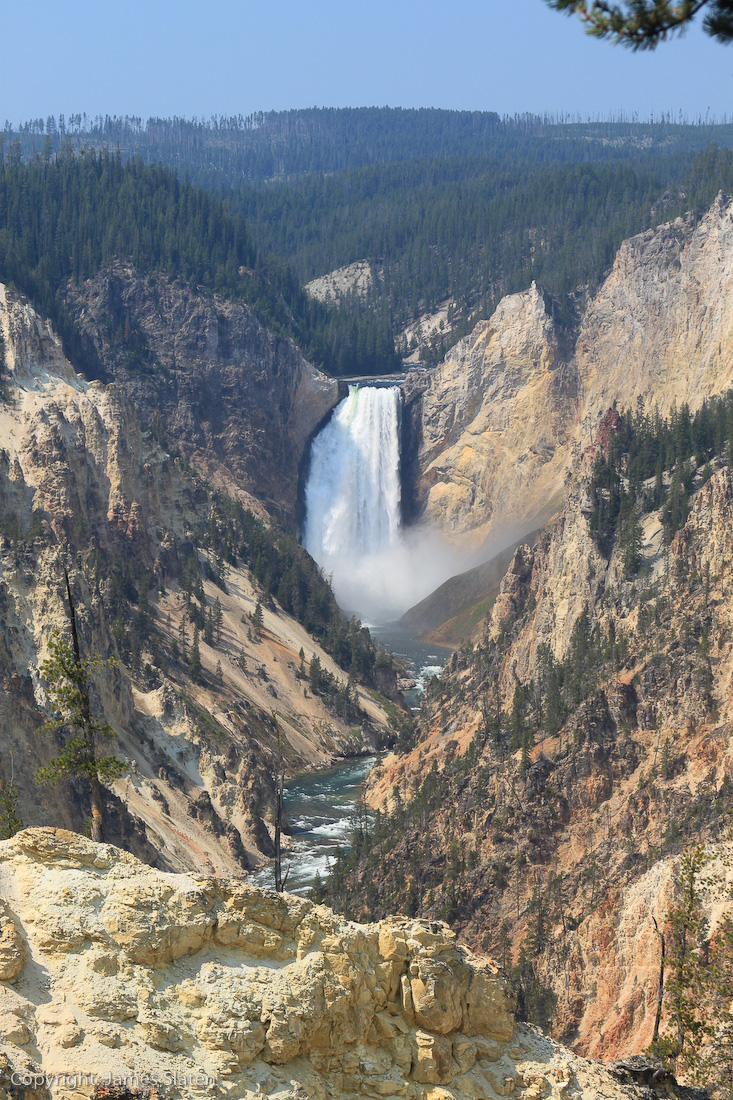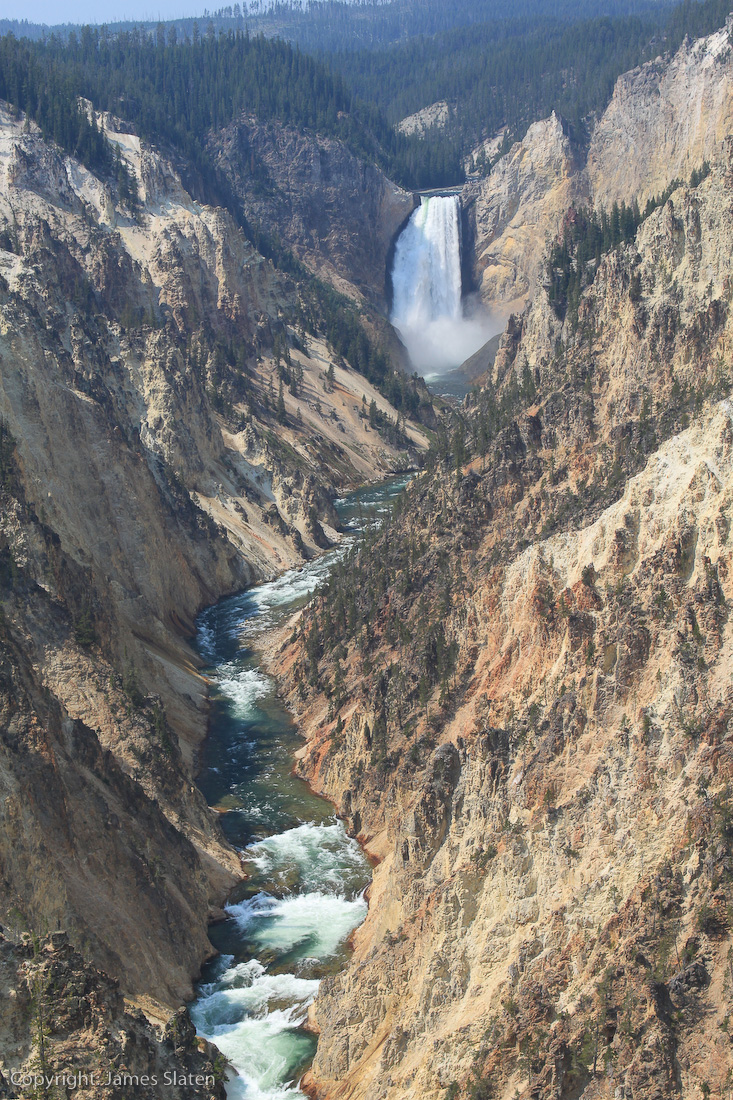 Brittany and I: